Children need their parents, and one man knew this. He asked his fiancée's daughter a life-changing question that left her sobbing with her head on his shoulder. The tear-jerking moment quickly went viral online, with countless people sharing their own emotional stories.
It had only been Taylor Nally and her daughter, Charlie, for nine years. They were close, and Charlie was delighted when her mother found love and got engaged. However, the little girl had no idea she would get her own proposal.
In November 2022, little Charlie received the surprise of her life, all thanks to her mom's fiancé. Nally recorded the beautiful moment and captured how much it meant to her daughter.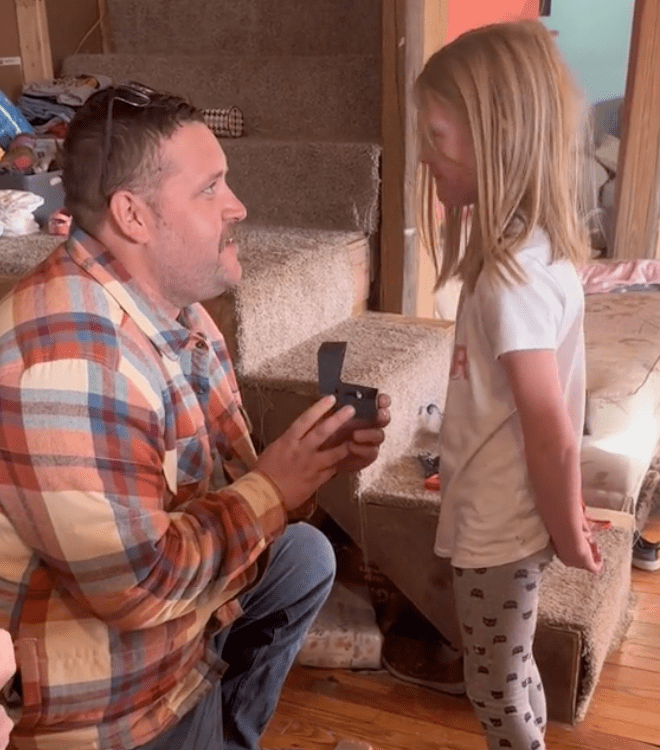 The Unforgettable Moment
Stepparents might have a bad reputation, but a man proved that wasn't always true. His fiancé documented the moment he got down on one knee—not to pop the question to her, but to ask her daughter two heartwarming questions.
In the clip, sweet Charlie looked confused and excited when her mom showed her a ring. The little girl shouted: "That's pretty! What happened?" Her mother's fiancé then called her toward him. Little did she know an unforgettable moment was coming.
Netizens were in awe of the video, and many admitted it made them cry. Users also asked Nally to show the special rings, and she heard their requests, showing off the dazzling jewelry.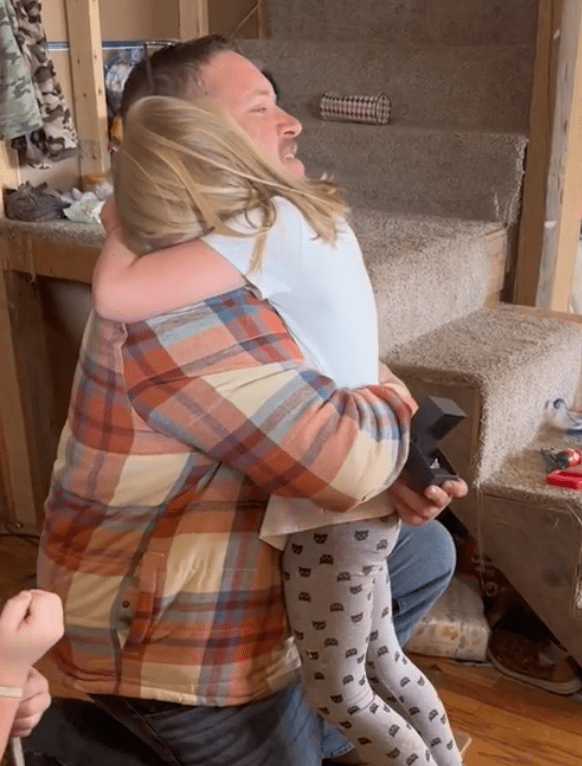 Two Tear-Jerking Questions
As the man explained what was happening, little Charlie instantly cried. The man said: "So I got a really important question. Can you be my daughter? Can I be your daddy?" Charlie was speechless and completely stunned.
She only nodded in approval before giving her soon-to-be stepdad a long hug. She didn't pay much attention to the jewelry in the box. All she wanted was a warm embrace from the man who would fulfill an essential role in her life.
The moment was priceless, and it meant the world to Charlie. The man added one final promise:
"I'll love you forever, I promise. And I'll take care of you and everything."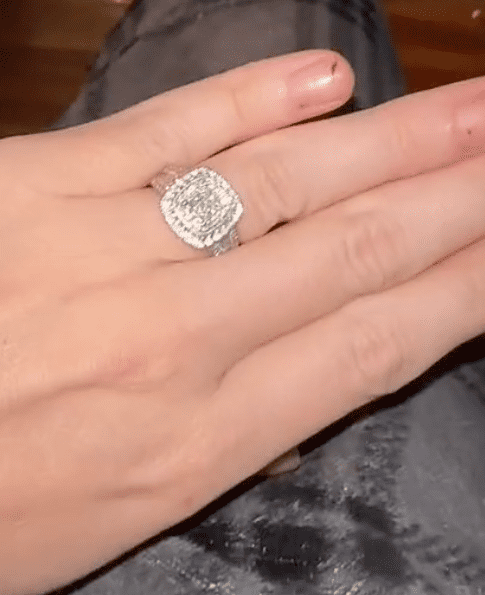 The Significant and Symbolic Jewelry
Netizens were in awe of the video, and many admitted it made them cry. Users also asked Nally to show the special rings, and she heard their requests, showing off the dazzling jewelry.
The mother happily displayed her engagement ring on TikTok before showing the online community the beautiful pendant Charlie received. It was a silver heart surrounded by diamonds, fitting for his lovely soon-to-be stepdaughter.
The Online Response
The man's gesture touched many hearts and led to countless comments. People highlighted the significance of his actions, and a few shared their own stories of absent dads and their longing for a father figure in their lives:
"From someone who grew up without a father, this melted my entire heart."
– (Mandi Engel) November 15, 2022
"This is a good man. He has no idea how he's changed that little girl's life."
– (Dallas Burns) November 15, 2022
"Oh, man. She'll remember this forever. Every word. God bless you, mama. I know the road to him was hard. congratulations!!!!!"
– (jennifermartin7771) November 15, 2022
Such a sweet and unforgettable moment!! My husband did this when he proposed to me. They even had their own set of vows during the wedding ceremony."
– (Billie) November 15, 2022
"My stepdad is my dad. [He] came into my life at eight and had been there since. This is exactly how I felt when he adopted me and my siblings."
– (Alissa) November 18, 2022
"I wish this was me."
– (Shelby) November 18, 2022
An Example for Others
Children need loving guardians in their lives, especially while they are young. If more men were like this soon-to-be stepdad, the world would be a much more loving place.
@taylornally1For 9 years it's been me and my baby. Well today we added our bestfriend to our family. Charlie got the dad she always deserved😍😭 #fyp #daddydaughter
He did something undeniably beautiful for the precious little girl in his life, and we wish them well in the future. May they always share such a special bond!
While many kids grow up with single parents or without a mom and dad, other adults can step in and provide the guidance they need through adoption or by vowing to look after a partner's little ones.